Commercial Roofing Systems Installed in Cleveland, Solon & Nearby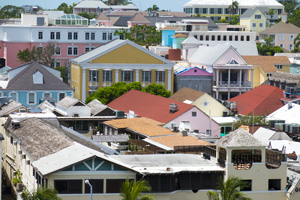 Which roof is right? Because there are many different materials available for commercial roofing, it's important to deal with a knowledgeable roofing contractor who can explain the pros and cons of different materials.
There's good news and bad news about commercial roofing. First, the good: Today there's an amazing selection of commercial roofing materials and techniques available, providing building owners with excellent options for commercial roof replacement, reroofing and new roof installation.
The bad news is that this variety of commercial roofing options can make it very difficult to select the right roofing treatment for your commercial building. Adding to the confusion are the different acronyms used to describe various roofing types: SPF, TPO, EPDM, etc. However, there's no need to worry. If you want to make sure you've got the right type of commercial roofing, you've come to the right place. RJK Roofing Solutions will help you select a roofing or reroofing treatment that suits your building and your budget.
If you are in need of commercial roof repair, replacement or new roof installation, contact us to schedule a free estimate today! We provide quality services for commercial roofing systems in Mentor, Cleveland, Solon and throughout the surrounding area.
We are experienced in many roofing types, techniques and materials
Commercial roofing is sometimes described by the type of roof on the building: flat, low slope, shed and steep slope, for example. In other cases, roofing is described by the installation technique – such as built-up roofing, standing-seam roofing, single-membrane roofing, and torch-down roofing. More frequently, roofing is described simply by the material that's being installed. Here are brief descriptions of the main commercial roofing materials being used today:
EPDM Roof Systems: EPDM (ethylene propylene diene terpolymer) is an extremely durable synthetic rubber roofing membrane widely used in low-slope buildings worldwide. Its two primary ingredients, ethylene, and propylene, are derived from oil and natural gas. EPDM is available in both black and white, and is sold in a broad variety of widths and thicknesses. EPDM can be installed either fully adhered, mechanically attached or ballasted, with the seams of the roofing system sealed with liquid adhesives or specially formulated tape.
TPO Roof Systems: TPO (Thermoplastic Polyolefin) is a type of single ply roofing membrane. There are two primary categories within the single-ply roofing industry as defined by the National Roofing Contractors Association (NRCA). There are thermoplastic membranes and thermoset membranes. TPO is part of the thermoplastic membrane category. It is installed in a single membrane application without multiple layers. The membrane can be installed using several different methods including mechanically attached, adhered, ballasted and plate bonded.
PVC Membrane: PVC roofing is made from two layers of PVC roof material with polyester added in between the layers to act as a reinforcement. The layers in a PVC roof include additives to make the material flexible, UV stable, and to prevent curing. By adding a layer of acrylic coating to roof membrane, a PVC roof is made reflective and repellent to dust and dirt. The unique heat welding installation process of PVC roofing membranes makes this roof material last a long time as the process creates a permanent bond between each individual PVC roofing sheet, forming a solid layer spanning your entire roof. The results of this process are a waterproof and fireproof roof that is walkable and will last for decades after installation.
Asphalt Shingle: Asphalt shingle roofing will always be popular. Plenty of commercial buildings with sloped roofs depend on asphalt shingles for weather protection. This roofing option is among the most affordable and gives building owners many shingle styles and colors to choose from.
The expert roofers at RJK Roofing Solutions are trained and certified to work with many different types of commercial roofing systems in Painesville, Beachwood, Chesterland, Chagrin Falls, Willoughby, Novelty, Perry, Cleveland, Mentor, Solon and nearby. We provide commercial roofing services like roof repair, maintenance and roof replacement to ensure that your commercial building is properly protected.
Call us at 1-440-427-3994 or send us an email to schedule an appointment today!
Looking for a price? Get a no cost, no obligation free estimate.